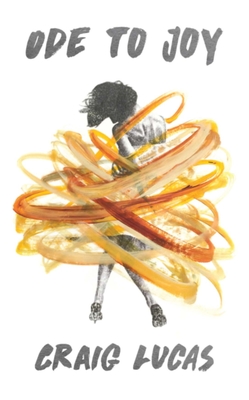 Ode to Joy
Craig Lucas
Theatre Communications Group (TCG)
New York, NY (2016)
$14.95
Review by Kitty Drexel
(NY, NY) I cannot take seriously any play that describes its lead female role as "intimidatingly bright" in its character description. It's the kind of description that communicates to any intelligent reader that the the playwright has no business writing "strong female characters." I read the rest, but my heart wasn't in it.
The TCG website summarizes Ode to Joy: "Adele is an aspiring painter with three complicated lovers: Bill, Mala, and alcohol. Over the course of 15 years, (OTJ) follows Adele as she attempts to navigate the tumult, heartbreak, and ultimate redemption (of her lovers, and herself)… Ode to Joy is an affecting new play from renowned playwright Craig Lucas."  
Starting off, Adele isn't "intimidatingly bright." She's a bisexual artist who thinks about things with her mind instead of her naked ring finger. OTJ is like Seinfeld on bath salts. Everyone is violently terrible, and terrible  to each other with violence. There's even a sex scene during which the love interests drunkenly lacerate themselves on broken glass. If shock porn is your thing, by all means, please indulge.
Triggers do not make a play edgy: OTJ romanticizes addiction; it kills because it can; it's unnecessarily cruel to its reader. OTJ tells us much more about the character relationships than it ever shows us. It doesn't give us characters with whom we sympathize. It's successful in that it's as much of a miserable mess as anyone in the throes of addiction. It is not successful in creating a world that we would like to be a part of for even two hours.
Lucas doesn't "get" women. Maybe he gets addiction. Maybe. Ode to Joy reads like the playwright was dared to write a show that passed the Bechdel test. It does but he forgets the quintessential characteristic of we strong lady types. We "intimidatingly bright" women don't give a fuck who we intimidate. We don't want to fuck anyone who is intimidated by our intelligence. The easily intimidated should fuck themselves.